The Wind Pavilion presents: the Carousel of the Twelve +

Exhibition as part of a season on, Art and Trial at the Nouveau Musée/Institut,
Villeurbanne,

1- 30 April 1993
.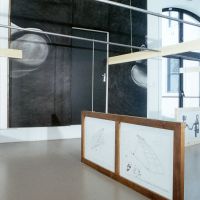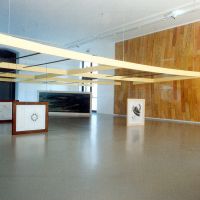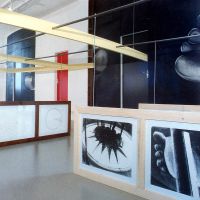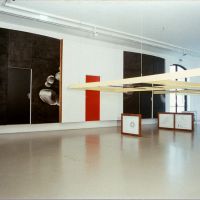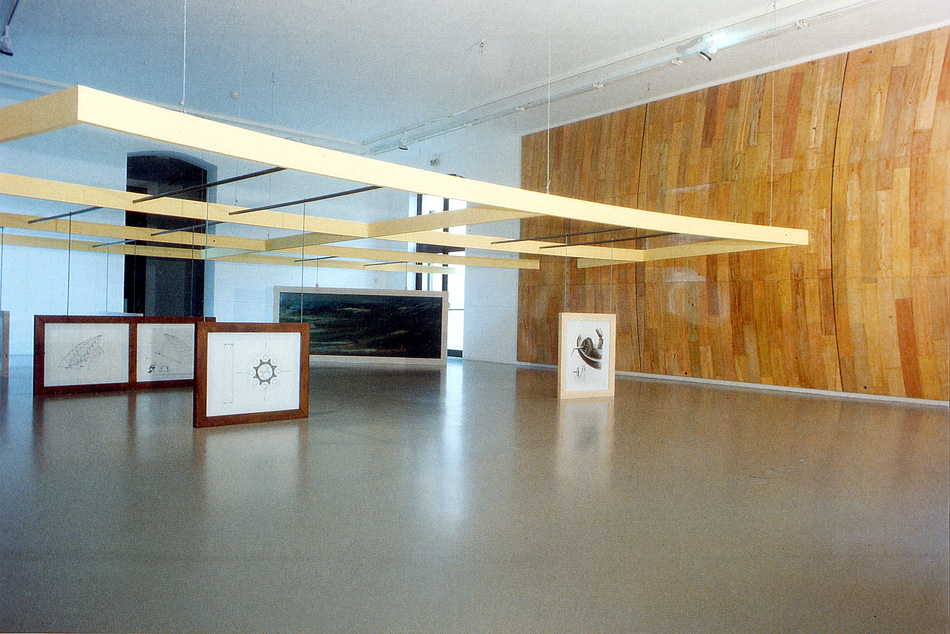 Curated by Jean-Louis Maubant
Production: Patrick Ferragne assisted by Nicolas Vigliengo, Zbigniew Adach and Stéphane Roche.
The concept of the exhibition as a medium of creation and a place of displacement. The project consited of The Wind Pavilion, a temporary exhibition-stand and the Carousel of the Twelve +.
Referring to the construction of Europe and its capacity of bringing together anagonistic ways of life . The Wind Pavilion following on from Jean-Pierre Raynaud's 'Walled Tower', is a proposal for the Minguettes (a neighbourhood in the suburbs of Venissieux), which underlines the contradictory nature of its ethical, humanistic claim and the failure of utopian ideals.It is a monument that reminds suburban dwellers of the failure of utopias and questions the formal, sociological, political and architectural issues. Fragments of the monument can be seen, such as a few square meters of parquet, photographic elements and views of the Carousel. The video below shows the installation of the project.

The Wind Pavilion becomes a fetishistic object; its floor is a painting and the images from the exhibition The Carousel of the Twelve + simple images.