Democratic: Introducing the VGDA
Exhibition Aperto '93,
Biennale of Venice,
Venice, Italy

, 14 June - 10 October 1993.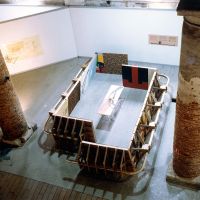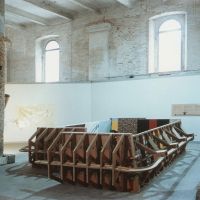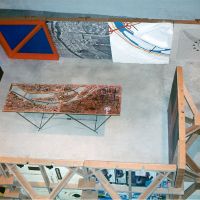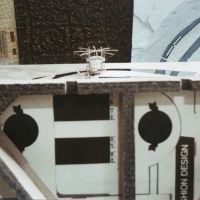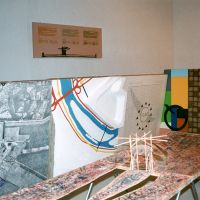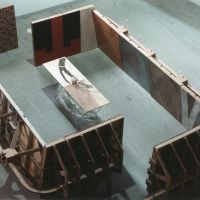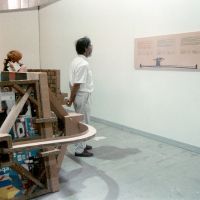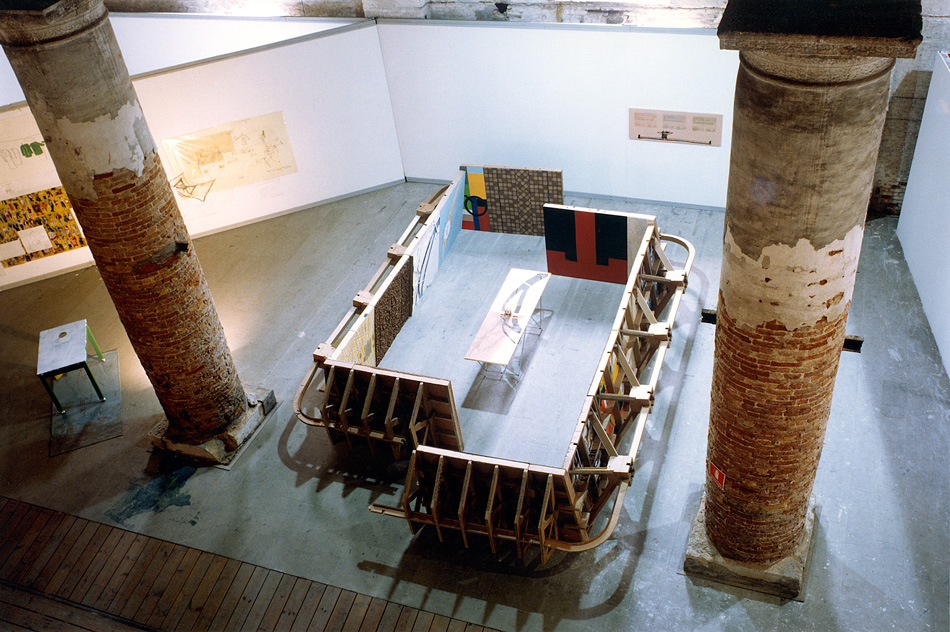 Curated by Nicolas Bourriaud.
After « Début des Travaux « (Starting of the Work) at Brachot Gallery, this is the second presentation of the VGDA, the Very Great Democratic Administration, on the occasion of APERTO '93.
The piece was made out of recycled cardboard panels. At the center of this cardboard structure,
a scale-down model of the VGDA is presented on a table. The cut in the table represents the Seine, at the centrev of which is « Seguin Island ».
Each of the twelve floors of the VGDA is connected by a piece of thread and a pinned to the surface of the table to a letter. Together the form the word "DEMOCRATIQUe". The surface of the table, on which the model is placed, functions as a guestbook and was completely covered at the end of the exhibition. The work is now part of the FRAC PACA Collection and has been exhibited on several occasions.